HOME | Guoxue | Yang | Daniel
Welcome to my anime food Website!
These two photos come from Spirited Away, this is a very interesting anime movie. Neocities.
The character name is no face man.

Here are two images of food from a movie: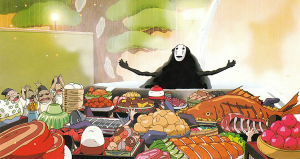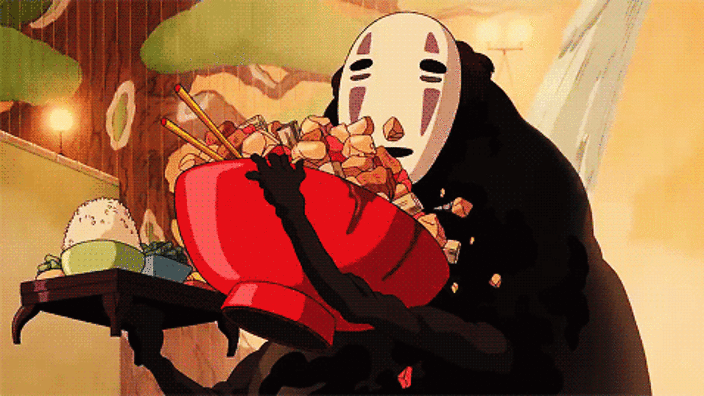 click here
I watched animation since I was a child, so I really like animation. Spirited Away is my favorite anime movie,so I hope I can recommend it to everyone.
Food is an important part of our life and I love food.
I have both hobbies, so I want to combine that.